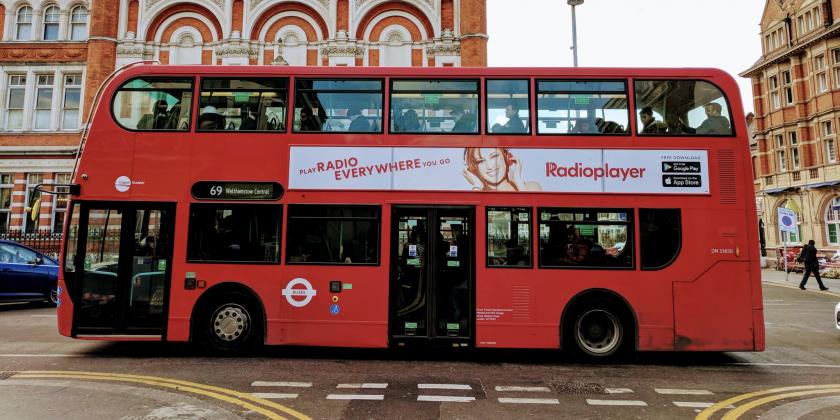 Radio marketing
· 6.5 minutes to read
Hello. I know it's been over a month since my last "weekly" newsletter, but there we are - the day job getting in the way! Here's some week-before-Christmas reading for you, because clearly you're just winding down for the holidays and aren't doing three times the amount of work, are you?
Excited that I'll be speaking at Podcast Movement Evolutions (March, Las Vegas); Radiodays Europe (March, Prague); the NAB Show (April, Las Vegas again, tbc); the NZ Podcasting Summit (May, Auckland) and Radiodays North America (June, Toronto). The event industry isn't, yet, fully back on track - but it looks as if it's having a bloody good go at it!
I'm no longer very active on Twitter, but if you're in the fediverse (like on Mastodon), then you can follow me over there. I'm @jamescridland@podcastindex.social - search for me from your own place on Mastodon to find and follow me.
---
As a former ad-writer, I think there's a great session for a radio conference about radio station marketing. Show some good (and bad) examples, and have ad-creatives rate them as to if they're any good - is it clear, does it work? As one example of a really, really good one: Virgin Radio's new TV ad, which succinctly (and repeatedly) hammers home the three points: Virgin Radio is the one with Chris Evans; Virgin Radio is the one with Graham Norton (both big TV and radio stars from other stations); and, by inference, Virgin Radio is the one with the stars. (My favourite example of an awful one? This.)

Podnews covered Apple's Top Podcasts (with details of how they're worked out - not just total downloads). Here is the list from the UK, with the BBC showing just three podcasts. Desert Island Discs is only top 10 appearance; not, quite, the young and exciting BBC it would like you to think it is. By comparison, Global has only one, Bauer doesn't have anything, and Acast have 10.

In Australia, for interest, the ABC has three; Murdoch's News Corp has three; LiSTNR has two.
Lazy Buggles Headline Corner
Want to supercharge your radio show? Here's a £1 week-long trial of Show Prep - from a world class radio consultant and the best show-prep writer in the UK. Great for UK stations, or for English-language stations everywhere, too. (ad)
Supporters
Thank you to Richard Hilton, James Masterton, and Brun Audio Consulting for your ongoing support of this newsletter. I'm very grateful to you.
If you'd like to support my work in any way, you can BuyMeACoffee - become a member to give regularly or just give a one-off coffee, or five. Here's where to do that.
My professional website has more detail about who I am, and what I do, and whether I can help you further.