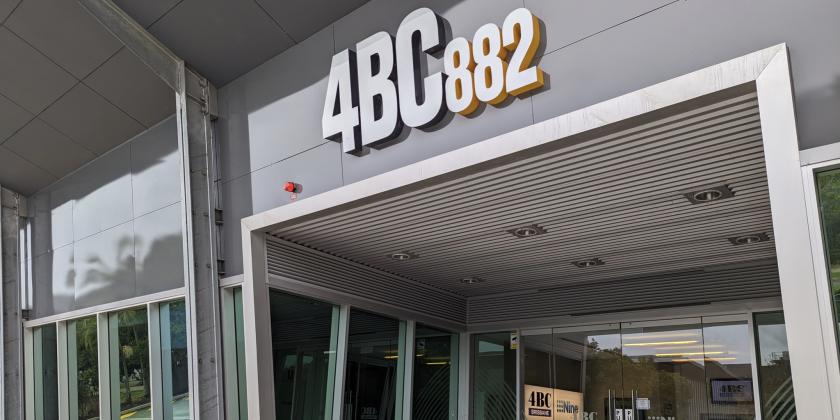 Link rot, RAJAR and the BBC's global numbers
· 4.4 minutes to read
Over time, links go bad: whether the result of a site redesign or a site simply falling off the internet.
Some publishers, like BBC News or The Guardian, do an excellent job of retaining their archive online - like this piece in The Guardian from 2010. However, almost all the links from the story have succumbed to "link rot", and don't exist any more.
Looking back at the first edition of Podnews in May 2017, I realised two of the links were broken, and wondered how I could fix that without rewriting history.
I wondered whether anyone was doing anything about this, and went searching the other week for "link rot policies" from large broadcasters and publishers. If they exist, I can't find any.
So, as you'll see from that May 2017 piece, two of those links are now marked as being broken and linking to the Internet Archive. That's an automated process - it checks links, fetches any broken ones from the Internet Archive (as close to the original date as possible), and updates the article. Here's all the details of how I do it.
I'd be really interested if your organisation is doing something similar.
---
An interesting development in podcasting: a music show where the artists get paid. Use a compatible player, and the music artists get paid for every play - and you even send money directly to the artist, without a middle man. It's quite technically impressive.
I was curious to see how it worked, so I had a quick go at a music show myself. I had to write the RSS feed in a text editor; and the use of much calculator action to work out the timing for the chapter points and the payment timings. Yikes.
Of course, the music isn't anything you'll recognise; but one of the artists, Ainsley Costello (the fifth song I play), is already earning more from this than any other platform she's on (hello, Spotify). There might be something in this, perhaps.
---
In the UK, the quarterly RAJAR radio results are out. Excellent analysis from from Matt Deegan and from Adam Bowie. Matt seems to have done up his website: makes mine feel very rubbish in comparison.
Something that I don't believe either mentioned: the platform data. "Website/apps" has shrunk quite considerably year-on-year. Smart speakers are now driving more hours, and more share, than "website/apps" - that's quite a change from a year ago.
DAB is still considerably bigger than online, but of course comes with a lack of first-party data, which is why the commercial radio groups would rather you sign-in to listen online. Interesting.
---
Last week, I mentioned that the BBC's overall global reach has declined quite markedly, and suggested that making BBC News channel (World) available on YouTube for free would help that (something, incidentally, you can geoblock country-by-country, so they could start today by making it available in countries where they don't have carriage deals).
I'm told that the main loss is from the significant cuts to the BBC World Service, however: not least the closure of BBC Arabic rad0io.
I'd also been unaware that the BBC Minute had been closed. A one-minute news bulletin aimed at younger audiences and aired on many FM music radio stations across the world, its official RSS feed still contains the last news bulletin aired on Dec 23, eight months ago. It was a shining example of the BBC getting its content on-air everywhere. It's a shame it's gone.
---
Commercial radio in Australia turns 100 years old this year - 2SB started on 23 November 1923. It's the oldest continually operating licenced radio station in Australia, though 2SB (Sydney Broadcasters) changed its name to 2BL (Broadcasters Limited) to be less similar-sounding to its competitor which started a few weeks later, 2FC. The station is now ABC Radio Sydney.
I tell you all this because a) I still find it a point of difference between Australia and the UK, where (legal) commercial radio only came on air fifty years later, and b) because today I was on Brisbane's 4BC, launched in 1930, talking about the future of radio. I was interviewed by Spencer Howson.
You might also want to read Michelle Rowland MP's speech about a hundred years of commercial radio in Australia.
Want to supercharge your radio show? Here's a £1 week-long trial of Show Prep - from a world class radio consultant and the best show-prep writer in the UK. Great for UK stations, or for English-language stations everywhere, too. (ad)
Supporters
Thank you to Broadcast Radio, Clyde Broadcast. Richard Hilton and James Masterton, Brun Audio Consulting, Soma FM and Media Realm's radio websites.
If you'd like to support my work in any way, you can BuyMeACoffee - become a member to give regularly or just give a one-off coffee, or five. Here's where to do that.
Please do follow me on Mastodon, too: I'm @james@bne.social there. I'm much more active there than anywhere else.
My professional website has more detail about who I am, and what I do, and whether I can help you further; and you can hear this newsletter being read to you on a podcast player near you - just search for James Cridland - radio futurologist.