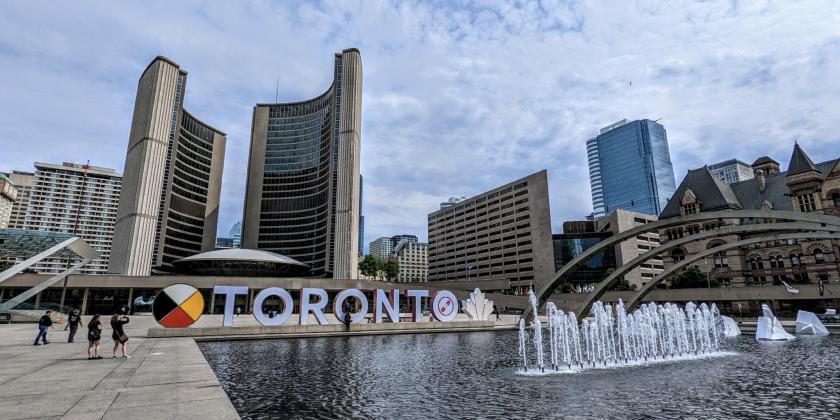 Canadian radio, and the rise of smart speakers
· 4 minutes to read
I very much enjoyed speaking at Canadian Music Week. Here, with their kind permission, is a video of the panel I hosted directly after my keynote: Building a Strategy for the Future; Putting Discussion Into Action, with Matt Deegan, Ronnie Stanton and Leslie Merklinger. You can watch the rest, including my keynote, at CMW's RadioActive 2022 website.
It was good to be back in Canada, but it did highlight that things aren't really very back to normal. When I do long journeys, I write a trip report, mainly to keep me sane. As you'll see from this one (the link will skip you past the paywall), there are still lots of challenges to international travel. Toronto itself is full of closed stores and empty units, and, walking around the city during a normal working day, seems almost deserted.
Canadian radio is, through the fault of the CRTC I believe, stuck in the mid 1970s. The lack of competition in the market is coupled with ownership restrictions that harm the industry and benefit the big owners. The radio business appears to be shrinking, unlike that of the UK or Australia. Government appears to wish to keep restricting it, preferring a future where Canadian radio is penniless-but-Canadian rather than a future where Canadian radio is in fine health.
I heard a wonderful story of a program controller who'd been kept on for many, many years despite never bringing in the numbers, being a poor manager, and universally disliked by their staff. On enquiring why this person was still in a job, senior management shrugged and said that this person "knew the CRTC rules better than anyone else". Which, perhaps, says it all.
That's not to say that there aren't some great people working in Canadian radio. There are - indeed, there are some pioneering formats in Canada, not least the original Jack FM format, and the pioneering interactive format of NOW! Radio. However, the state of the industry in the country is a concern. I hope the CRTC sees the part it can play in emboldening the industry to do more, rather than to restrict it into doing less.
---
Dan Taylor-Watt dives into how people are listening to the radio on smart speakers. They now account for 10% of all radio listening in the UK: a figure that's almost as high as listening through websites/apps. He makes the point that Amazon (and Google, which is market-leader in most other countries) should make more of the radio use-case when marketing these devices. At home, I listen to radio through nothing else; indeed, my DAB receiver will be making its way to the UK in the next few weeks to go to its next home.

In Australia, the ABC is significantly cutting the staff within the ABC Archives. If you've digitised the archive (90% of the audio archive, and 35% of the video archive), and new content is effectively already archived with enough metadata, then that means the money behind 58 staff positions (!) can go into programme-making.

I've written a book. Well, a chapter in a book. It was released last week, and is the fourth edition of Making Radio and Podcasts. I wrote the chapter about the future of radio; Anders Held calls it "an impressive must read", though he's talking about the whole book, I guess, not just my chapter…

News from shortwave radio… in the US, someone is trying to sneakily use shortwave as a method to broadcast data for automated trading to foreign exchanges. They're using DRM - not for the quality of the audio, but because of the opportunities to add data in there. Existing shortwave radio stations are run by weird flat-earthers; new licences are being sought by, in part, a bloke who holds a patent on tree-water. So that's nice.

Meanwhile, nobody has given me any data on how many real listeners short-wave radio has. Given the recent interest in broadcasting shortwave to listeners in Russia and Ukraine, you'd have thought that there was some form of data out there with the penetration of shortwave radio receivers in those countries; but the best data we have is from more than twenty years ago, it seems.

Finally, a radio station in the UK is now flogging NFTs. Good luck, everyone, with that.
Want to supercharge your radio show? Here's a £1 week-long trial of Show Prep - from a world class radio consultant and the best show-prep writer in the UK. Great for UK stations, or for English-language stations everywhere, too. (ad)
Supporters
Thank you to Richard Hilton, James Masterton, and Brun Audio Consulting for your ongoing support of this newsletter. I'm very grateful to you.
If you'd like to support my work in any way, you can BuyMeACoffee - become a member to give regularly or just give a one-off coffee, or five. Here's where to do that.
My professional website has more detail about who I am, and what I do, and whether I can help you further.