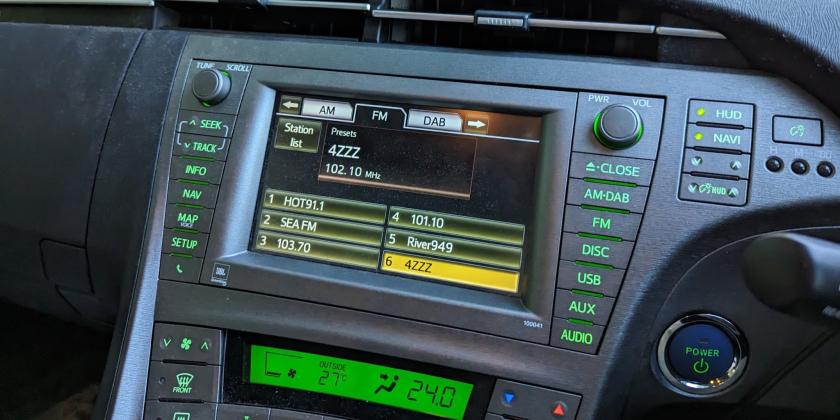 Ken Bruce hits the air and Bauer hits its stride
· 5 minutes to read
4ZZZ, the community radio station in Brisbane, always confused me by not having any RDS signal - so there was no branding on a car radio. When audience figures are put together using diaries, RDS encoding is a quick and obvious way of reminding people what the station name is, so they can fill it in.
I offered an RDS encoder to their station manager; then their successor; then their successor. Finally, one was interested: they got it costed in December, and installed by March. I gather, if you have RadioText, it gives all kinds of information on the screen; but I don't (my one and only RDS radio receiver returned to the UK).
In any case, I'm delighted to have made a permanent change to the Brisbane FM airwaves. Look!
---
In the UK, Ken Bruce (background here) started on Greatest Hits Radio this morning. Listening to the first half-hour, it was an impressive listen, though odd that Ken didn't mention the station name once in any of his links! I would imagine that'll change tomorrow.
BBC Breakfast on TV made the rather odd editorial choice to interview him live from his new studio, so he could get a plug in for his new home, after exiting BBC Radio 2 a few weeks ago. God bless the BBC. I bet Radio 2 are delighted.
Ken's appearance has been marked with a very good TV ad for the station which is worth a look: featuring other stars from the station, though not breakfast (because some parts of the UK get a different breakfast show). It's a really good, clear ad.
The day before, lots of good luck messages from the station; and this was nice, too - a welcome in Golden Square from the Bauer staff. (The only thing I'd have done is to have removed the rather obvious route to the on-air studio for security reasons; though perhaps I know the building too well).
Cleverly, they're using his appearance as a way to flog "radio without ad-breaks like at the old place" - the ad-free premium service, free for the first 90 days.
GHR has also replaced a number of other stations today, too, for maximum effect - Lincs FM's FM transmitters, plus CFM and Radio Borders.
Bauer has clearly taken a step forward with this launch - not a foot wrong, and every opportunity taken to gain from it. Bravo to them.
---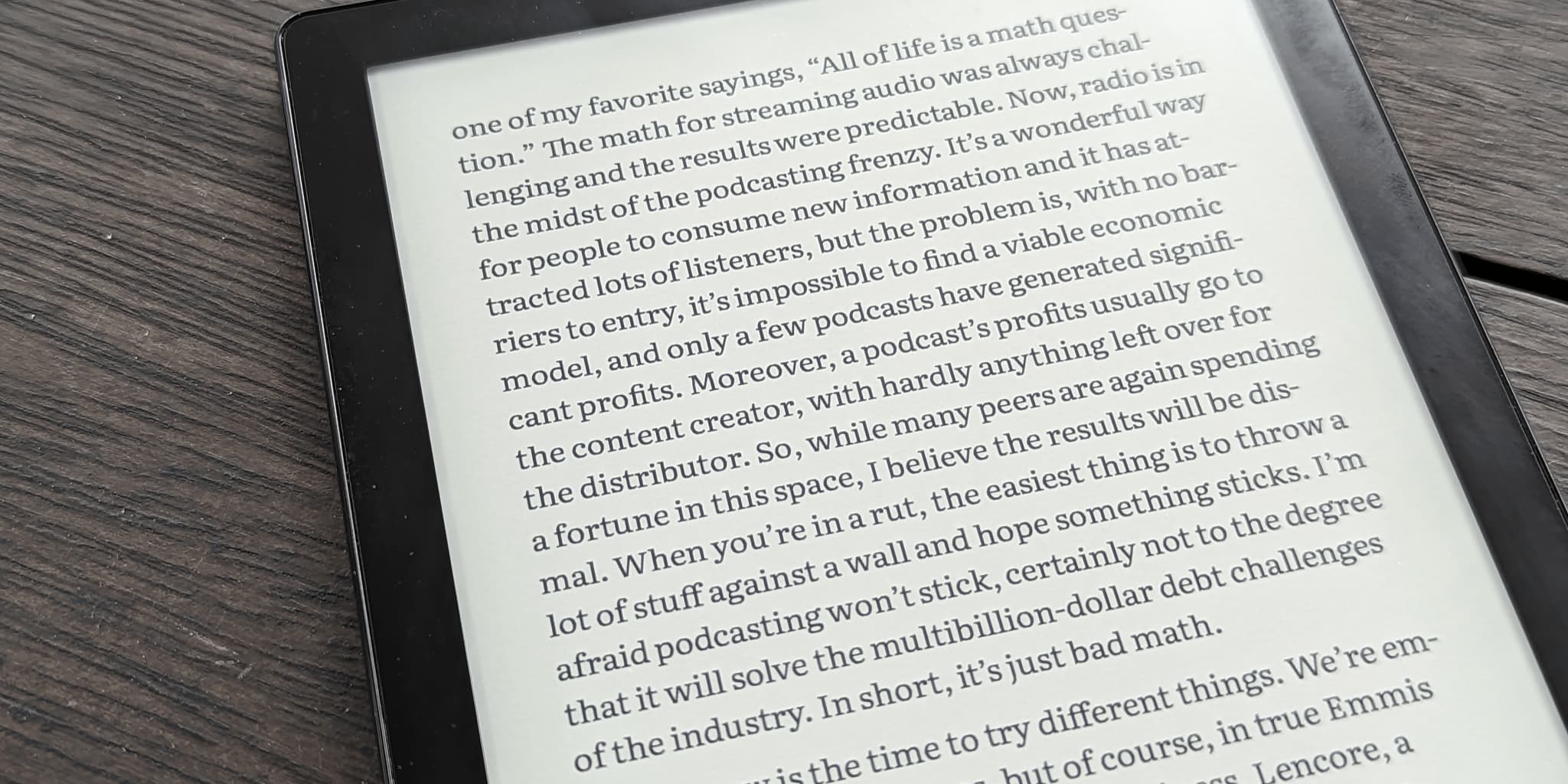 Want to supercharge your radio show? Here's a £1 week-long trial of Show Prep - from a world class radio consultant and the best show-prep writer in the UK. Great for UK stations, or for English-language stations everywhere, too. (ad)
Supporters
Thank you to Richard Hilton, James Masterton, and Brun Audio Consulting for your ongoing support of this newsletter. I'm very grateful to you.
If you'd like to support my work in any way, you can BuyMeACoffee - become a member to give regularly or just give a one-off coffee, or five. Here's where to do that.
I'm at the NAB Show on April 17; Spotify's event in Berlin on April 20; the New Zealand Podcast Summit in mid May; the Podcast Show 2023 in London at the end of May; and Radiodays North America in early June. Here are my contact details if you're there, too.
I'm on Mastodon as @james@bne.social (or just search for my regular james@crid.land email address).
My professional website has more detail about who I am, and what I do, and whether I can help you further.